One of the most difficult choices you may ever face is deciding how to choose a criminal defense lawyer for yourself or a loved one. We get it. It's hard, but it's also important to find a good criminal defense attorney, someone who boasts a reputation of dependability and success.
There are several factors you'll want to consider as you plan on hiring a criminal defense attorney who will fight for justice.
The Role of an Attorney in a Criminal Case
An attorney in a criminal case is the one who either defends or prosecutes the defendant. They have to provide the best defense possible and make sure that they give their client a chance to be acquitted.
Good criminal defense lawyers gather all of the facts and evidence about the case and then analyze them before coming up with an appropriate strategy for their client. They also have to make sure that they present all of this information in court, which can be very challenging because they are not allowed to speak on behalf of their client.
Pinpointing Your Specific Legal Needs
It's essential to determine your unique legal needs. Follow these steps:
Figure out if you need to find a criminal defense lawyer. Even if your criminal charges are minor, you should seek out legal advice. At the very least, you can understand more about your case, even if you decide to forego representation in court. Good criminal defense lawyers will explain defense options, possible plea bargains, and steps to take in the event you are convicted.
Become familiar with criminal defense lawyer information, especially their role in your case. These are the professionals responsible for representing charges of criminal conduct. They handle lawsuits filed against their clients. Do your research and know that there are both criminal and civil law attorneys. Typically, civil cases are initiated by companies and individuals; criminal cases usually involve the local, state, or federal government.
Deciding how to find a good criminal lawyer for you depends on the heart of your case. You'll need an attorney who specializes in state law if you have broken a state law, such as severed contracts or family disputes. On the other hand, if you face a federal case like bankruptcy or constitutional violations, then you'll need a federal criminal defense lawyer like Seth Kretzer.
Note the difference between defense attorneys and public defenders, who serve those that may not be able to afford private lawyers. You should certainly understand that public defenders possess limited resources and time as they help you with your case.
Find a criminal defense attorney who specializes in a particular defense area that presently concerns you. For example, some private defense attorneys routinely handle white-collar crimes while others focus on violent crimes. Such experience, as well as outcomes, truly matters. Further, think about character and good qualities that are important to you as you seek a lawyer.
How to Choose a Criminal Defense Attorney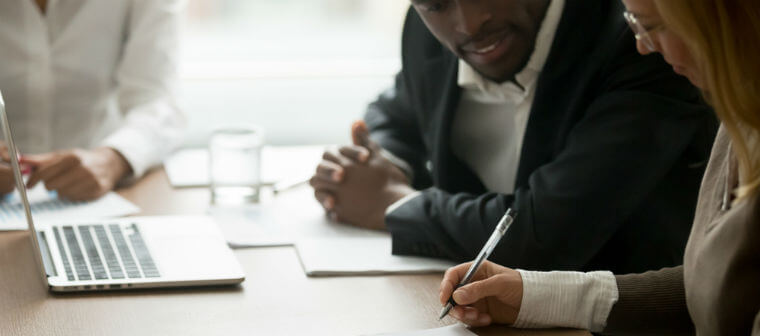 You're ready to get down to the details when it comes to how to find a good criminal defense attorney. Consider the following steps:
If you could potentially face a criminal record, you need to secure a reputable lawyer. You want an expert. Thus, make sure you gather the facts. Look at an attorney's experience. Search reliable sources on the Internet, and check with your local library. You might ask for referrals and visit the State Bar website online.
Be careful out there. Any lawyer who is guaranteeing you success without a doubt should send up some red flags in your mind. Always read contracts thoroughly before you sign anything. Ask questions. If an attorney won't answer, then steer clear. You need someone honest. If they ask for a large sum upfront, that's another hint they may not truly care about you and your outcome. Scams exist. Do not fall victim to them when you're feeling vulnerable.
Consider your budget before hiring an attorney. If you have a complex case, expect to pay more. You can expect to pay hourly rates, flat fees, and extra fees for specific pieces of your case. For instance, you will have a retainer fee if your lawyer must locate and bring in expert witnesses.
Schedule face-to-face consultations. You need this interaction to gauge comfort with the lawyer. You'll be glad you feel confident with them in your corner, of course. Meeting with an attorney does not mean that you have committed yourself to any binding agreements. Meet with several criminal defense attorneys to secure the best legal representation for you.
Questions to Ask a Criminal Lawyer Before Hiring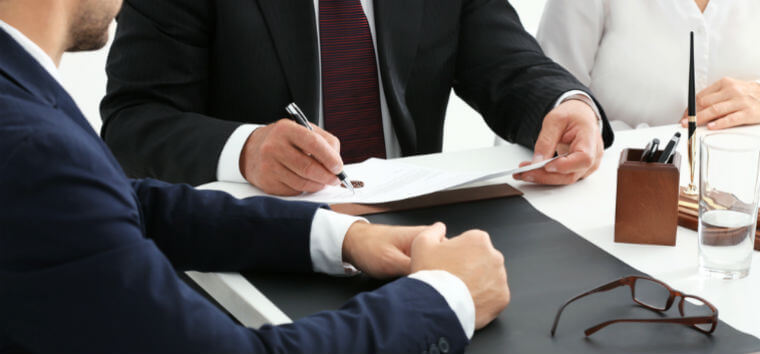 And the previous list continues as you determine how to find a good criminal defense lawyer and how to find a criminal defense attorney who is particularly perfect for you and your needs.
Do your homework beforehand. Gather criminal defense attorney information and go into your consultations with a list of questions that you have prepared ahead of time. Do not leave until your questions have been answered. Ask about payment schedules, trial strategies, negotiations, your options, and the overall estimated timeline. You might also ask why this attorney believes he or she is the right person for the job.
Ask about the attorney's staff, assistants, and paralegals. Find out who will be working behind the scenes on your case and how much of the work will be handled by the lawyer versus their team. Further, ask what would happen if the attorney became ill or hospitalized (among other unforeseen circumstances).
Get the step-by-step plan. Don't be afraid to ask how an attorney would conduct your case in the courtroom. They know that this is important to you when considering what to look for in a criminal defense lawyer. If they are trustworthy and experienced, they will answer you completely and confidently. Be sure to take any and all paperwork with you to your consultations.
Contact the Law Office of Seth Kretzer Today
Seth Kretzer is a nationwide criminal defense attorney with a solid reputation for fighting for his clients. He's defended countless cases in both state and federal courts His experience and expertise in the field have helped many clients find the best course of action for their case in both state and federal courts
If you're looking for an experienced and competent criminal attorney, contact our firm today to schedule a consultation.