Financial crimes are often very complex. Regardless of the details of the situation, most professionals and business owners realize that they need strong legal counsel from an experienced white collar crime attorney in Houston.
Attorney Seth Kretzer has been representing clients in Texas and throughout the United States for more than a decade. He is recognized as one of the area's leading white collar criminal defense attorneys and is well-respected among his peers, judges and opposing counsel. Choosing Seth Kretzer to represent your interests means you have chosen a lawyer with a concrete reputation and a proven track record handling white collar crimes.
Consequences of Fraud, Embezzlement, Money Laundering and Other White Collar Crimes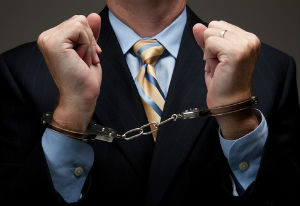 Our white collar crimes lawyer, Seth Kretzer, is highly knowledgeable of the consequences and sentencing guidelines for financial crimes, real estate crimes, and other related offenses. Knowing the potential consequences allows us to be strategic in the approach we take to building the strongest possible defense. We have been successful in handling a broad range of cases, including:
Protect Your Future with Aggressive Counsel From a Houston White Collar Crimes Attorney
Most white collar crimes are handled at the federal level and punishable by federal sentencing. The sentencing of your case is quite often the most important and consequential issue that our clients face. We recognize that your livelihood and future depend on the outcome of your case, and you can count on us to take an aggressive stance in protecting your rights. Visit our sentencing consulting page to learn more about our particular knowledge in sentencing for federal crimes in Texas.
Have you been accused of a white collar crime? If so, please contact us at 713-775-3050 for a confidential consultation with an experienced defense attorney.