There are many general contractors in the State of Texas, a result of people here being entrepreneurial, handy, and not having to be bonded as in some other states.

Can a Contractor Withhold Payment to a Subcontractor?
Although it isn't legal, it is certainly possible that a general contractor will withhold payment from one or several of its subcontractors despite the subcontractor having fully and satisfactorily performed their plumbing, electrical, carpentry or other work.
Certainly not all, but some, contractors find themselves living 'hand to mouth,' using the money from the present job to pay bills related to the last job or buy materials for the next job. This leaves subcontractors not paid by contractors and in a bad spot as they wait for their due and owed payment for completed work.
Thankfully, Attorney Seth Kretzer can help subcontractors understand and utilize Texas law to ensure he or she is properly paid for their labor.
Recourse for Subcontractor Not Paid by Contractor
The first and most obvious form of recourse when a contractor did not pay a subcontractor in Texas is a breach of contract action. But if the contract in question was a verbal rather than written one, if its terms aren't clear, or if the parties have a history of dealing with each other a certain way, a breach of contract action may be a long battle for a subcontractor. This will also take time away from work.
Thankfully, there are other options when builders don't pay subcontractors. The Texas Legislature has provided other avenues which allow subcontractors to seek monies owed for work performed.
The first is the Texas Prompt Payment Act, which cements the procedures for when a contractor must pay subcontractors after receiving payment from an owner and sets a timetable for payment.
The second is Texas Property Code 162, also called the Trust Fund Act, which protects subcontractors and suppliers by making payment to the general contractor as a trust fund and the owed subcontractors the fund's beneficiaries.
The third is the filing of a lien on the owner's property, which under Texas Property Code §53-153 requires a contractor to indemnify and defend the property owner, and, if in the wrong, will most likely require the contractor to pay money to discharge the lien. This is assuming the property is not considered exempt property in Texas.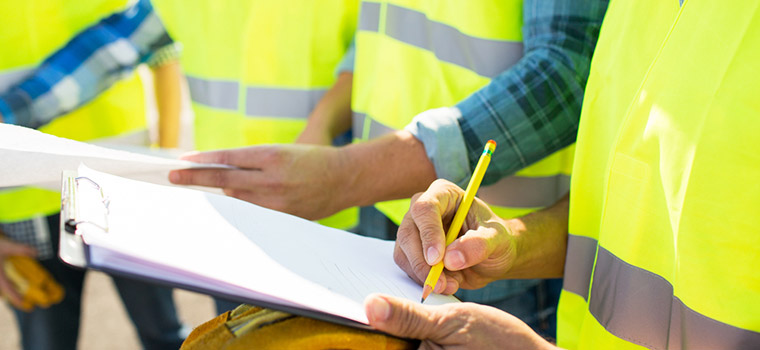 Texas Prompt Payment Act
Under the Texas Prompt Payment Act, once a general contractor receives payment from an owner, the general contractor has seven (7) days to pay each of its subcontractors the portion of the payment attributable to the subcontractors' work performed under its contract with the contractor. Once the subcontractor is paid, he or she has seven (7) days to pay their subcontractors under the Texas prompt payment law, if they have any.
A contractor not paying subs is a violation of the Texas Prompt Payment Act, and there is a severe penalty attached. Texas Prompt Payment Act in construction requires that the unpaid amount due the subcontractor begins to accrue interest the day after the date that payment becomes due at a rate of 1.5 percent (1.5%) each month (or 18% a year).
If a contractor won't pay a subcontractor and the wronged party files a lawsuit under the Act, the Act carries a "fee shifting" provision which requires the losing party to pay attorneys' fees.
Chapter 162 of the Texas Property Code
The Texas Construction Trust Fund Act, Chapter 162 of the Texas Property Code, also protects subcontractors and suppliers on a construction project. The Trust Fund Act requires that the money which an owner pays to the general contractor for the labor or materials furnished by a subcontractor or supplier be held in trust for the subcontractor or supplier. The funds are treated as trust funds, and the unpaid "artisan, laborer, mechanic, contractor, subcontractor, or materialman who labors or who furnishes labor or material for the construction or repair of an improvement on specific real property" are viewed as beneficiaries of the trust with cognizable rights to its funds. See Texas Property Code §162.001; §162.003.
The contractor is considered the trustee of the trust, with specific responsibilities called "fiduciary responsibilities." If the contractor intentionally or knowingly "defrauds, directly or indirectly retains uses, disburses, or other diverts" the trust's funds without first paying the subcontractor and supplier beneficiaries, the contractor has "misapplied" the trust's funds, subjecting him to being forced to repay the monies by law along with additional penalties for breach of fiduciary duties.
How to Get a Contractor to Pay a Subcontractor
There are two primary ways to put a contractor on notice of the need to properly pay a subcontractor: the first is to send one or multiple Payment Demand Letters, and the second is to file a lawsuit. Contact Houston judgment defense lawyer Seth Kretzer for help determining the correct course of action. Attorney Kretzer has learned in his practice how best to obtain a favorable result for clients with the most practical use of time and resources.
For example, some contractors, knowing they are in the wrong and wanting to save their reputation, will pay in full after receiving a simple demand letter for non-payment of an invoice. Other stalwarts will need to have more proof of the seriousness of the situation, and for them, a demand letter and file-ready complaint with a ticking clock attached to it may do. And if negotiations fail, Attorney Kretzer can help you file a lawsuit and prosecute to the fullest extent necessary.
Need to Pursue a Judgment? – Attorney Seth Kretzer Can Help
If you are a subcontractor considering legal action to enforce your rights against an unpaying contractor, you will need a lawyer with specific experience on subcontractor lawsuits in Texas. Contact the Law Offices of Seth Kretzer today through our website to discuss your case.