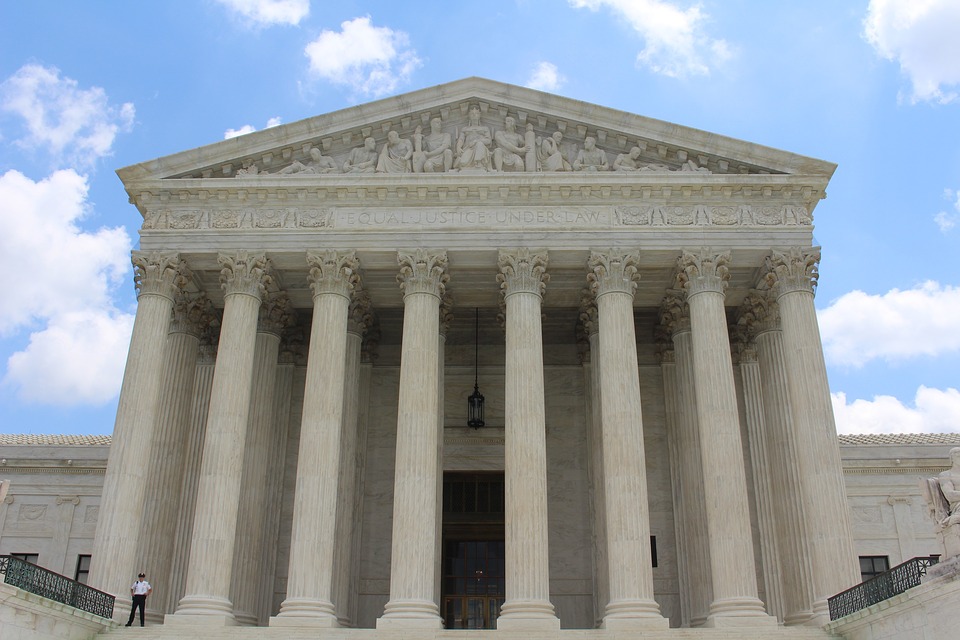 While both state and federal criminal charges can result in severe penalties, the federal criminal system offers less flexibility in procedure and punishment. The states are responsible for dealing with most violations of the law that happen within their borders. Therefore, most murders, rapes and robberies are state crimes and handled by state courts.
Federal crimes are those that violate federal laws or occur on federal property. They also include crimes that involve more than one state, like transporting a kidnapping victim across state lines. Some more serious drug crimes, as well as mail fraud, white-collar crimes, and pornography, are prosecuted in federal courts.
Federal law enforcement agencies include the FBI, DEA and Secret Service. These agencies have nearly unlimited resources and typically spend months on investigations. The prosecutors in the federal system are called United States Attorneys, and they have several attorneys working under them that are assistants, or AUSAs. Unlike most state prosecutors, these attorneys are closely involved with your investigation. This is just one of the reasons you need to have the best federal criminal defense attorney in Houston on your side.
Procedure
When a crime is suspected, a grand jury is convened to hear evidence and recommend to the prosecutor (federal or state) whether or not they should pursue the case with a formal charging document called an indictment. Federal crimes are more likely to begin with an indictment because the crimes often require extensive investigation (except cases like bank robbery or kidnapping).
The judges in the federal system are different than the state system. Federal judges are appointed for a life term by the U.S. president. A lifetime appointment means these judges are impartial. Their opinions are based only on how they interpret the law; not social or political pressure.
State prosecutors often offer plea bargains: deals for less jail time if you agree to plead guilty to the charge and skip the trial. This saves the state the time and expense of the trial and benefits you by giving you less time in jail. In the federal system, plea bargains are technically allowed, but with sentencing guidelines, mandatory minimums, and some offenses specifically prohibiting plea agreements, they are extremely rare.
Punishment
Mandatory minimums are inflexible prison sentences that limit a judge's ability to tailor your sentence to you. With most sentences, the judge is allowed to take several things into account when handing down your punishment. They factor in things like your criminal past, the specifics of the crime, your community involvement, etc. Mandatory minimums allow for none of that — if you did this crime, you get this particular punishment.
Mandatory minimums are mostly for drug crimes, but tight sentencing guidelines are found in most other federal criminal cases. You may want a Houston federal drug charges lawyer on your side if you're in this situation. The federal sentencing guidelines assign a base level to crimes and adjust the level depending on the severity of the crime. In the case of white-collar crime, the amount of money lost by victims will affect the seriousness of the offense. You may wish to employ the services of a white collar criminal defense attorney in Houston if you're in such a situation.
The federal system can be daunting, so hiring the right attorney can make a difference in your case. If you are facing federal charges, expert legal representation is a must.
The Law Offices of Kretzer and Volberding P.C. are located in Houston, and we regularly work on cases being tried in Beaumont, Dallas, San Antonio, Austin, Midland, Plano, El Paso, Brownsville, McAllen, Corpus Christi, Galveston, Harris County, Montgomery County, Fort Bend County, Liberty County, Chambers County, Grimes County, Galveston County, Collin County and throughout the state of Texas.
We invite you to contact the Law Offices of Seth Kretzer at 713-775-3050 when you need experienced and reliable legal assistance with criminal charges or an appeal. Our law office hours are Monday through Friday from 10:00 a.m. to 6:00 p.m., but we are available by phone 24/7. Major credit cards accepted. Ask us about our flexible payment plans. Spanish translation services available at all times.