Time waits for no one when it comes to submitting criminal appeals for your case. Consult with our federal criminal appeal lawyers to evaluate your case and appeal the conviction or sentence.
Just because you have been convicted of a federal crime or sentenced does not mean it is the end of your story. You have valuable appellate rights, but it is critical to move quickly and consult with a reliable criminal defense firm if you want to protect them.
How To Appeal a Case in Federal Court
The Law Offices of Kretzer and Volberding P.C. offer aggressive and effective legal representation to individuals seeking to appeal their federal criminal convictions or sentences. We're the federal appellate lawyers you've been seeking.
What is an appeal in criminal court, exactly? It's similar to the procedure for filing an appeal in civil court, but different types of cases are handled differently. When appealing a court order in civil cases, either side may appeal the verdict. For criminal cases, defendants may appeal a guilty verdict; however, the government may not appeal if the defendant is found not guilty. Regardless, either side may appeal with respect to the sentence that is imposed after the guilty verdict.
Don't delay — Consult with the Law Offices of Seth Kretzer You only have 14 days after you have been sentenced by the judge to sign a Notice of Appeal and file it at District Court. Contact our firm for immediate help with the appeal process steps.
Appeal Attorneys for Federal Criminal Convictions or Sentences
Our respected nationwide criminal defense firm is led by founding attorney Seth Kretzer. He has served as lead counsel on more than 60 direct appeals in the Fifth Circuit, several of which have led to convictions being overturned, and others in which sentences have been reduced dramatically. One capital defendant's sentence was reduced from life to 20 years; another client's 10-year sentence in a drug money laundering case was reduced by half.
The Law Offices of Kretzer and Volberding P.C. will fight to protect your rights and work to get your conviction reversed or your sentence reduced, or to obtain a new trial for you.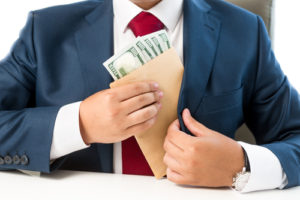 Any final judgment can be appealed. Whether your case was tried in court or you plead guilty, we can help you appeal your conviction or sentence involving (but not limited to):
Drug crimes
Weapons charges
Health care fraud
Money laundering
Other white-collar crimes
Murder
Felony and possession
Violent crimes
Immigration fraud
Filing an appeal in court can be a complex and lengthy process. Luckily, the best lawyers will show you how to appeal a court decision and help you every step of the way. When you consult with our firm, federal appeals attorneys Kretzer and Volberding will meet with you during confidential consultations to learn about your circumstances and will begin thoroughly examining your case.
If your case was tried, we will look at what evidence your conviction was based on. If your case was resolved by plea, we will look at which objections and arguments were made at sentencing to determine likely grounds for your successful appeal against the court decision. We will also review the sentencing guidelines and additional considerations in your case.
Don't Let Your Criminal Conviction Claim Your Freedom
If you're struggling with how to appeal a court case, don't hesitate to get help. Our federal appeal lawyers are fully prepared to help you aggressively appeal your conviction or sentence and minimize your legal consequences.
Please contact the Law Offices of Seth Kretzer at 713-775-3050 when you need experienced and reliable legal assistance with a federal criminal appeal.