Immigration law is a complex area of law, and in instances where criminal charges arise, the situation immediately becomes much more challenging to deal with. Mostly handled in the federal court system, criminal charges involving visa and immigration fraud can prevent an individual from being able to return and stay in the United States. Those facing charges need a strong legal advocate on their side who can effectively guide them through the legal process.
Our immigration fraud defense lawyer, Seth Kretzer, has extensive experience in the area of criminal law. Mr. Kretzer is a highly respected and well-known criminal defense lawyer. He has a successful track record handling complex cases involving alleged federal crimes concerning real estate fraud, federal tax crimes, federal drug crimes and more.
Immigrant Illegal Re-Entry and Visa Fraud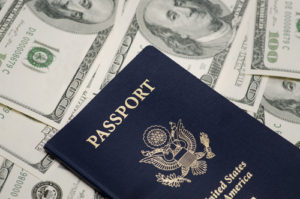 If you or your business is charged with fraudulent activities involving immigration and visa matters, your freedom and liberties are at stake. You can trust that our skilled team will work to build the strongest possible defense on your behalf.
The government's new e-verify system has many pitfalls for those unfamiliar with this recently deployed software program.
We handle immigration cases concerning the following:
Businesses that bring workers to the United States on a lawful work visa can be prosecuted if a migrant worker overstays his or her visa after leaving the business's employment
Businesses that bring in workers on a work visa can be charged with "selling" that visa if the government thinks the salary/wages paid are too low relative to the cost of the process
Businesses that outsourced the visa application process to a vendor claiming to know the arcane rules that govern bringing in foreign workers can be prosecuted if that vendor made paperwork mistakes
Illegal re-entry into the U.S.
Falsifying immigration visas
Visa fraud
Attorney Seth Kretzer will work to preserve your immigration status and prevent a criminal conviction from keeping you out of the U.S. We understand the implications that a criminal offense will have on your immigration status and are knowledgeable of the most effective defense strategies for federal court cases. Please contact us at 713-775-3050 for a confidential consultation about your immigration fraud or visa fraud case.