There are very few small or relatively inconsequential sentences when an individual is convicted of a federal crime. With this in mind, it is imperative to consult with a highly experienced and competent attorney when you are facing life-changing criminal charges.
Led by federal criminal defense attorney based in Houston, Seth Kretzer, the Law Offices of Seth Kretzer aggressively represents individuals in Texas in a comprehensive range of federal criminal cases. Contact us today so we can get started on your case.
Aggressively Fighting To Reduce The Negative Repercussions Of Your Charges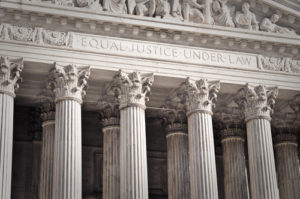 With more than a decade of experience immersed in the criminal defense field, federal criminal attorney Seth Kretzer recognizes the serious challenges you are up against when you have been arrested or charged with a highly punishable crime involving:
Money laundering
Mail fraud
False statement on a loan application/to financially insured financial institution
Identity theft
Credit card fraud
Bank fraud
Environmental fraud
RICO violations
Gun crimes
Other white collar crimes
Immigration crimes
Sex crimes

LimeWire/FrostWire child porn cases

Real estate fraud
Public corruption
Because of the severity of the consequences if you are convicted, we urge you to consult with a qualified attorney as soon as you suspect you are under federal investigation or if you have already been charged with a crime.
During your confidential consultation with Seth Kretzer, he will discuss with you the circumstances surrounding your charges. We take proactive steps in building your case — meaning we won't just sit there and take the prosecutor's story as fact. The government has often broken more laws in the investigation and prosecution of your case than did any defendant. We work to find any government wrongdoing and turn the tables to the advantage of our clients.
Our lawyer will gather important information, including police reports, surveillance, witness testimony and other evidence to create a strategic defense plan. We work diligently to prepare every case we handle for court, thoroughly investigating every step taken in your indictment to uncover any government wrongdoing or overreaching, regardless of whether your case will proceed to trial.
The Law Offices of Kretzer and Volberding P.C. will vigorously work to minimize your legal punishment, by striving to obtain a reduction or dismissal of charges. If a negotiated plea agreement cannot be reached or is not appropriate in your case, we will aggressively defend your case in trial.
If you have been accused of federal crimes, please contact us at 713-775-3050">713-775-3050 to schedule a consultation.