What are the most common reasons that people hire an attorney? In this article, we will discuss the different types of law services that attorneys practice and provide examples of specific scenarios.
Receivership and Post-Judgment Collection
In accordance with 28 U.S.C. §3103, a court-appointed receiver may collect unpaid money judgments by taking possession of the real and personal property of the debtor. This receiver (frequently a judgment collection attorney or law firm) is authorized to seize non-exempt assets from the judgment debtor to pay the creditor.
Although winning a judgment can be a great feeling, sometimes it is only the beginning of the journey, as the defendant looks for ways not to pay. If the court has issued a judgment award and subsequent approaches of collecting the award have failed, our judgment collection attorneys can step in to work on behalf of litigants to ensure that they receive the compensation they are entitled to in their case.
Federal Civil Appeals
Another common service that Houston law firms provide is appeals attorneys for appeals of federal civil matters, including:
Matrimonial and family law appeals
Commercial appeals
Real estate appeals
Contractual appeals
Labor appeals
Civil rights appeals
Estates
Trusts
Wills appeals
This means that if the trial court made an error of law, such as admitting evidence improperly, giving the jury the wrong instructions, or failing to sustain an objection from an attorney, the affected party has a right to appeal. However, since the window of time for filing an appeal is only between 30 days (standard) and 90 days (if a Motion for a New Trial is filed), it is imperative to work with a federal civil appeals attorney right away if you wish to appeal a case.
State Civil Appeals
State civil matters may also be subject to appeal. Our firm is excellent at handling the following types of civil appeals relating to Texas state law:
Matrimonial and family law appeals
Commercial appeals
Real estate appeals
Contractual appeals
Labor appeals
Civil rights appeals
Estates
Trusts
Wills appeals
In the state of Texas, if a party feels that a trial error affected its outcome negatively, they have the right to appeal it. Unfortunately, as with federal appeals, the window of time for filing your Texas appeal closes quickly, at 30 days for an appeal under normal circumstances and 90 days if the appeal is occurring alongside a Motion for a New Trial.
If you are involved in a civil legal action in Texas, it's essential to recognize that the Texas appeals process differs from the Texas trial court process. In a trial court, both sides present arguments to the court to establish the facts of the case. Still, in the appellate process, the appellate judge must decide if the trial judge misinterpreted the applicable laws when rendering the decision. Therefore, appellate practice requires even greater legal expertise than trial court practice, which is why competent and experienced state civil appeals lawyers are a must-have.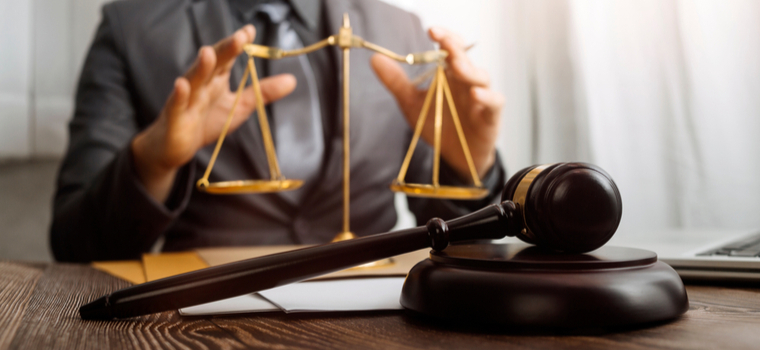 Federal Criminal Appeals
Any final judgment of a criminal matter can be appealed. Whether your case was tried in court, or you plead guilty, our law firm can help you appeal your conviction involving:
Money laundering
Health care fraud
Other white-collar crimes
Drug crimes
Weapons charges
Murder
Felony and possession
Immigration fraud
Violent crimes
When you consult with our firm, federal criminal appeal attorneys Kretzer and Volberding will meet with you during consultation to learn about your specific situation and begin thoroughly examining your case.
If your case was tried, we will look into the evidence your conviction was based on, how that evidence was collected by law enforcement, and if all proper rules were followed. If your case was resolved by plea, we will examine which objections and arguments were made at sentencing to determine reasonable grounds for your successful appeal. Additionally, we will review the sentencing guidelines and any additional considerations in your case.
Finding the Best Judgment Collection & Appeals Attorney in Texas
Whether you are appealing a civil order or a criminal verdict, you will need Texas lawyers who possess the proper knowledge and resources to help in this arena. For the appellate attorneys near you, get in touch with us today.