The Law Offices of Kretzer and Volberding P.C. can assist families and businesses with debt problems that involve restructuring, insolvency, helping to stop home foreclosure, and asset protection. As a bankruptcy lawyer in Houston, we represent entities in contesting debt obligations under Chapter 7, Chapter 11 reorganizations, and Chapter 13 bankruptcy when appropriate.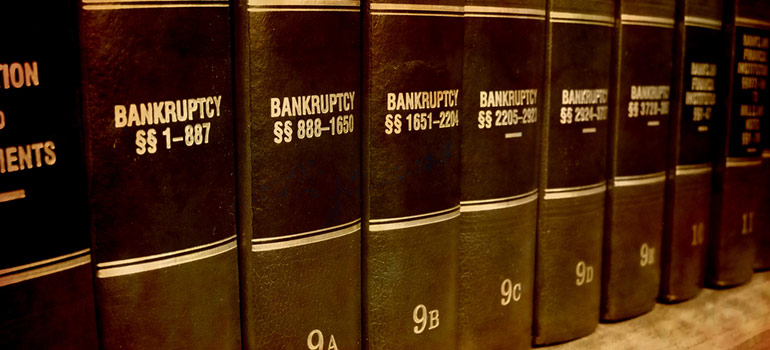 Force Majeure
If you're having trouble meeting your contract obligations, the COVID-19 pandemic may be a covered extraordinary event by Force Majeure clause in your business contracts. If your business operations and ability to meet contractual agreements has been prevented, hindered, or delayed due to shut-downs beyond your control, you could have several options at your disposal.
Contact Seth Kretzer, a bankruptcy lawyer in Houston, for a free consultation today.
Houston Bankruptcy Claims
The Coronavirus pandemic has been causing record numbers of seasonally adjusted unemployment insurance claims, many of which could contribute to debt defaults. If related financial stressors are forcing you to consider restructuring with creditors or Chapter 11 bankruptcy filing, the Law Office of Seth Kretzer can help.
Industries Commonly Affected
The financial crisis resulting from the effect of COVID-19 on the economy is far-reaching, affecting most industries across the country and globe. However, some professional services providers have been hit especially hard. These professionals include, but are not limited to:
Dentists
Periodontists
Prosthodontist & Periodontist
Orthodontists
Clinics
Lawyers
Engineers
Architects
Real Estate Agents
Real Estate Brokers
If you belong to one of these groups, you understand the burden. In addition to being a highly competent professional, you're also under pressure to run your own practice efficiently and profitably. Your employees and their families rely on you to calculate the risks necessary to sustain a thriving business. However, exceptional and unexpected circumstances have turned those strategically sound business decisions into liabilities.
If it feels like you're out of options, our bankruptcy lawyers in Houston can help uncover solutions that you may not have been aware of. Assistance and financial remedies that can help keep your organization moving forward are available. Reorganization, restructuring, and delayed payments can help you maintain the daily life and productivity that you are accustomed to.
Available Debt Restructuring Remedies
The following remedies can help you reorganize, and restructure individual or business debt or associated tax debt.
Chapter 7 Bankruptcy
Under Chapter 7, you will be required to sell/liquidate nonexempt assets to pay back creditors, and a repayment plan is not required. Sometimes referred to as a "straight bankruptcy," most unsecured debts can be eliminated by giving up exempt assets.
Chapter 11 Bankruptcy
Filing for Chapter 11 Bankruptcy is frequently used by large companies to reorganize and remain active while repaying creditors. Chapter 11 affords you four months to create a reorganization plan that classifies and prioritizes debts to different creditors.
Chapter 13 Bankruptcy
Under Chapter 13, debt may be eliminated via a repayment plan for a portion of monies owed during a 3-5 year period. Chapter 13 bankruptcy automatically creates a stay on collection actions that prevent lawsuits, payment demands, and wage garnishments.
How to File for Bankruptcy in Houston, Texas
Before filing bankruptcy in Houston, Texas, you may want to extensively review your financial situation. If there is a way to successfully reign in your debts, you may want to consider that further.
Using Chapter 11 bankruptcy as an example, you would need to file a voluntary petition with the bankruptcy court serving your location. As prescribed by the Judicial Conference of the United States, your petition must follow the format laid out by Form 1 of the Official Forms.
Documents Required for Bankruptcy
You must also file:
Schedules of assets and liabilities
Schedule of current income and expenditures
Schedule of executory contracts and unexpired leases
Statement of financial affairs
In addition to several other forms as required by the United States Courts.
If you choose to pursue bankruptcy in Houston, Texas, there are extensive requirements that must be met before filing. It's important to realize that bankruptcy filings are sworn, so one can be prosecuted for false filings. The Law Offices of Seth Kretzer can prepare schedules for clients to minimize potential errors and help relieve some of the associated stress of this process.
Examples of Bankruptcy Proceedings
The following PDFs are examples of bankruptcy proceedings in which the Law Offices of Kretzer and Volberding P.C. represented clients through the process.
Bankruptcy Opinion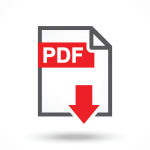 Bankruptcy Reply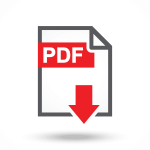 Bankruptcy Appeal
Get Help from Houston Bankruptcy Attorney Seth Kretzer
If you're in search of Houston bankruptcy law firms that can help your potential bankruptcy filing, contact the Law Offices of Kretzer and Volberding P.C. for a free consultation today.
Looking for more information about bankruptcy in Harris County? Browse our bankruptcy blogs for details that may pertain to your case!