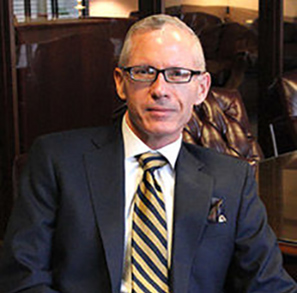 Attorney James "Wes" Volberding has been in private practice for over twenty years with a concentration on civil litigation in Texas and federal trial and receiverships, collections, appellate courts, and post-conviction criminal matters. Mr. Volberding is a Board Certified attorney in Criminal Law and Criminal Appellate Law by the Texas Board of Legal Specialization.
Upon graduating from Texas A&M University with an accounting and finance B.B.A., Mr. Volberding was a CPA for the Cooper & Lybrand accounting firm in Midland, Texas, before working as an internal auditor for the Booz-Allen & Hamilton management consulting firm in New Jersey. He planned and led audits throughout the firm's global practice offices for three years including Paris, London, São Paulo, Düsseldorf, Mexico City, San Francisco, New York, Chicago, and Washington.
Mr. Volberding graduated from Baylor Law School where he served as the Senior Notes & Comments Editor of the Baylor Law Review. He served as the clerk for the late Hon. Judge William M. Steger, U.S. District Court, in Tyler, TX for two years and served as a felony prosecutor in Nacogdoches.
Mr. Volberding is a Lieutenant Colonel with the U.S. Army Reserve Judge Advocate General's Corps. He is currently assigned as the Staff Judge Advocate, 412th Theater Engineer Command, Vicksburg, Mississippi.
Mr. Volberding has run over 40 marathons, including New York (2006 – 4:06), Chicago (2007 – 3:55, completing as the race was canceled for heat), Oklahoma City (2007), Dallas (eight times), Austin (2005 and 2012) and six Boston Marathons (2009 – 3:27:19). He raced five Wichita Falls Hotter 'n Hell 100 mile cycling races, completing the 2009 race in 5:47 (17.3 mph avg.).
Mr. Volberding and his wife have five children, scattered over the globe.
Email: [email protected]